A savory sausage and cheese breakfast muffin perfect for a weekend or holiday brunch.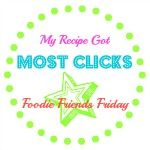 Everyone loves those famous sausage balls that make the rounds at holiday parties, right? I know
I do. If they are a favorite of yours too, then you will want to try these muffins. A crispy cheesy bite on the outside and a soft inside filled with sausage and melty cheese.
Leftovers can be refrigerated and popped into the microwave for a few seconds and they are just as good as fresh from the oven. I made these two weekends in a row because we loved them so much.
If you like spicy, and we do at my house, add some crushed red pepper flakes or a little cayenne pepper for an extra zing.
These are my new favorite savory breakfast muffin. Do you have a favorite breakfast muffin? Is it sweet or savory?
Sausage and Cheese Muffins
Makes 12 muffins.
1/2 Pound Sausage – Cooked, Drained, Crumbled and Cooled
3 Cups Cheddar Cheese – Grated
*
1 and 3/4 Cups All Purpose Flour
1 Cup Milk
1 Egg
3 Tablespoons Melted Butter – Allow to cool slightly
1 Teaspoon Sugar
1/2 Teaspoon Paprika
Cooking Spray
Preheat oven to 350 degrees. Lightly spray a twelve cup nonstick muffin pan with cooking spray.
Combine flour, sugar and paprika. In a separate bowl, add egg and milk and whisk together. Add flour mixture, cheese and sausage to wet ingredients mixing to combine. Pour in melted butter and mix until incorporated. Fill each muffin pan cup just to the rim, there is not a lot of rise on these so filling to the rim is ok. Bake at 350 degrees for 27 to 29 minutes.

Let cool completely before removing from pan. They are easier to remove once the cheese has started to crisp up on the outside.
*
You can use a mix of cheddar and mozzarella, which I did here. I used 2 cups of cheddar and 1 cup of mozzarella. They are delicious either way!
©Christy's Cooking Creations. Please do not use my images without prior consent. Please link back to this post even if recreating and posting this recipe in your own words.