A creamy lemon sauce made with lemon juice, lemon zest and whipping cream.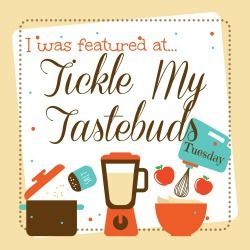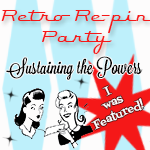 This creamy lemon sauce is as versatile as it is delicious. Perfect on pancakes, cakes or poured over fresh fruit for a simple dessert.
My husband being born and living most of his childhood in
Britain introduced me to eating pancakes with lemon juice and sugar. "Just try it,'" he said, "you will love it, promise." My reaction," You want me to try what on my pancakes? Huh? I don't know about that ...." I was a little resistant to this idea at first. Being a good southern girl, I only wanted my pancakes when they were slathered in butter and immersed in a plate of pancake syrup. One bite and I was hooked. Ohh, I hate it when he is right. I loved that mix of tart lemon and sweet sugar on my pancakes.
I had to come to a compromise between my new found love of lemon and sugar on my pancakes and the need to have something a little more substantial than a drizzle of lemon juice on them. A squirt of lemon juice works much better on traditional British pancakes, which are much thinner and more like crepes, than their fluffy American cousins. I needed a sauce to douse my pancakes in, but something that would capture that yummy lemon and sugar flavor.
After playing around a bit, I came up with this lemon sauce. You can make the sauce a little more tangy by adding less cream or more mellow by adding more cream. We have found this sauce to be much more than just a pancake condiment. You can use it as a sauce for cakes, drizzled over fresh berries or as a dipping sauce for apples. A different and delicious alternative to pancake syrup, and so much more.
What delicious ideas can you come up with for using this luscious lemon sauce?
Lemon Sauce
1 and 1/2 Cups Water
1 Cup Sugar
1/2 Cup Fresh Squeezed Lemon Juice
1/4 to 1/2 Cup Heavy Whipping Cream
*
3 Tablespoons Cornstarch
2 Tablespoons Butter
1 Tablespoon Lemon Zest
Add water, sugar and cornstarch to a saucepan and whisk to combine. Turn stove top heat on after mixture is combined.
Cook mixture on medium high until it reaches a boil, continue to whisk as mixture cooks. Reduce heat to a simmer and continue to simmer until thickened, stirring often. Once mixture has thickened; whisk in butter, lemon juice and lemon zest. Continue to cook at a low simmer for two to three minutes, continue to stir frequently.
Remove from heat and allow sauce to cool.
Once completely cooled, add whipping cream slowly, whisking to combine. Store in refrigerator for up to a week.
*
Half and Half, Evaporated Milk or Whole Milk can be substituted.
The less cream/milk you use, the more tangy the sauce will be. Use lower measure of cream/milk for a more tangy sauce, use higer measure for a more mellow version of the sauce. I recommend the cream or half and half.
©Christy's Cooking Creations. Please do not use my images without prior consent. Please link back to this post even if recreating and posting this recipe in your own words.